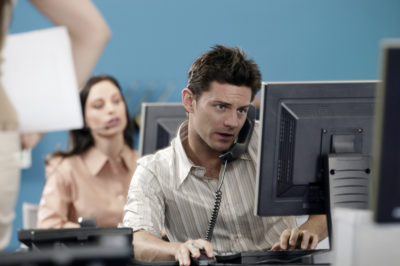 The difference between a learning program and a presentation is that learning programs use activities to facilitate learning toward defined goals. When a learning program is designed, experiences are arranged to facilitate the creation of new knowledge and skills as well as the assimilation to those previously held by the learner.
Three terms are used to more precisely describe the design and implementation of learning activities: instructional strategy, instructional method, and instructional tactics.
An instructional strategy can be thought of as an overall plan of experiences that will help learners acquire verbal information, establish cognitive strategy, or develop intellectual skills, motor skills, or new attitudes. The instructional strategy builds upon the analysis of the learner's work tasks and the corresponding performance objectives or desired outcomes of the instruction.
Various instructional methods will be included in the instructional strategy. These include lectures, discussions, case studies, demonstrations, role plays, simulations, and group exercises. In future blog posts we'll explore some general principles to follow when employing different instructional methods.
In addition to the overall instructional strategy and methods, there are also instructional tactics. Tactics are the ways in which the instructional methods are implemented, and can be viewed as approaches and activities that are used during a learning program to ensure that learning occurs. An example of an instructional tactic is the use of a structured overview of content to be presented.
This blog post provides some general rules and principles that should be followed when creating the overall strategy of a learning program and making decisions about instructional methods and tactics. When these general rules are followed, the overall effectiveness of the learning program will increase, leading to an increase in the value of the program to the business. The general principles are grouped into two categories: Instructional Methods and Instructional Tactics.
Instructional Methods – General Rules to Follow
The instructional methods are well matched to the desired learning outcomes, as stated in the objectives
The instructional methods are well matched to the background and ability of the learners
Instructional methods are matched to the comfort level and preferences of the learners to encourage participation
A broad array of instructional methods are used to create a balanced program
Learning methods are introduced at the appropriate point in time and sequence
Instructional methods build on each other to achieve the desired outcome
The instructional methods are successfully implemented in the time frame available
The instructional methods can be successfully implemented in the physical learning environment
Learning media are well matched to instructional methods
Instructional methods are varied to accommodate for various learning styles (visual, auditory, tactile, kinesthetic)
Instructional Tactics
The goals and objectives of the program are explained and made relevant to the learners
Performance criteria are established and communicated
Learners' existing knowledge is activated to help link new knowledge and skills to existing knowledge
Content is adapted to the learners' prior knowledge
Content is organized and presented logically
Graphics, tables, pictures, and outlines are used to present organized content
Examples and non-examples are used to explain concepts and principles
Clear introductions and directions are provided for each learning activity
Mnemonics are used to help learners memorize necessary information
Learners are provided with sufficient practice opportunities to achieve the desired learning outcomes
Learners are provided with confirmatory or corrective feedback after practice opportunities
Summarizers and end of unit questions are used to help learners monitor their comprehension
In closing, what differentiates a learning program from a presentation is the deliberate use of instructional methods and tactics to facilitate learning toward defined goals. This blog post has only introduced the topic.
What's important to note is that training programs that are of high business value don't happen by accident. Rather, they happen when great care is taken to design a program that will help learners achieve the desired outcome. The design of the program includes the selection and the use of various tactics to implement the methods.
Future posts will explore some general principles that should be followed when employing instructional methods such as lectures, discussions, and group exercises to name a few.